---
Maund, The Botanic Garden;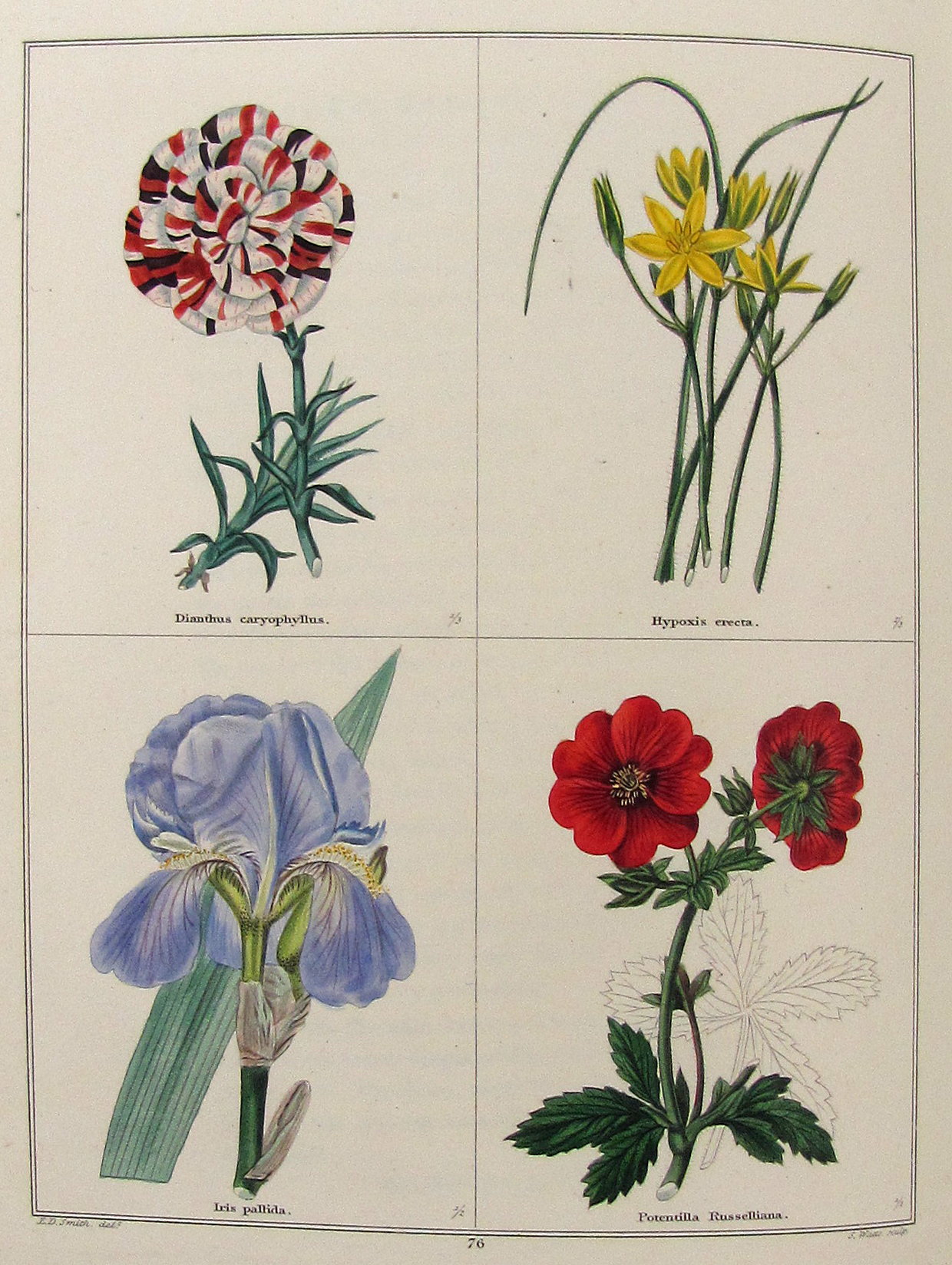 Maund, Benjamin,
The Botanic Garden; consisting in highly finished representations of hardy ornamental flowering plants, cultivated in Great Britain… 13 Bde. mit den Supplementen: The Fruitist, The Auctarium (2 in 1 Bd.) und The Floral Register (2 in 1 Bd.), zus. 16 Bde.
---
London, Baldwin & Cradock u.a., 1825-51.
Gr.-8°. Mit 15 Kupfertiteln, 1248 fein kolorierten Blumendarstellungen auf 312 Kupfertafeln, Fuitist mit 72 kolorierten Lithographien im Text und Floral Register mit über 3000 kleinen Textholzstichen. Polierte Kalbslederbde. der Zeit mit reicher Rückenvergoldung, einer goldgepr. und zwei blindgepr. Rollenbordüren auf den Deckeln sowie Blindprägung auf den Kanten, mit Buchbinderschildchen "Noble, Boston".
---