---
Paris, Pharmacologia; comprehending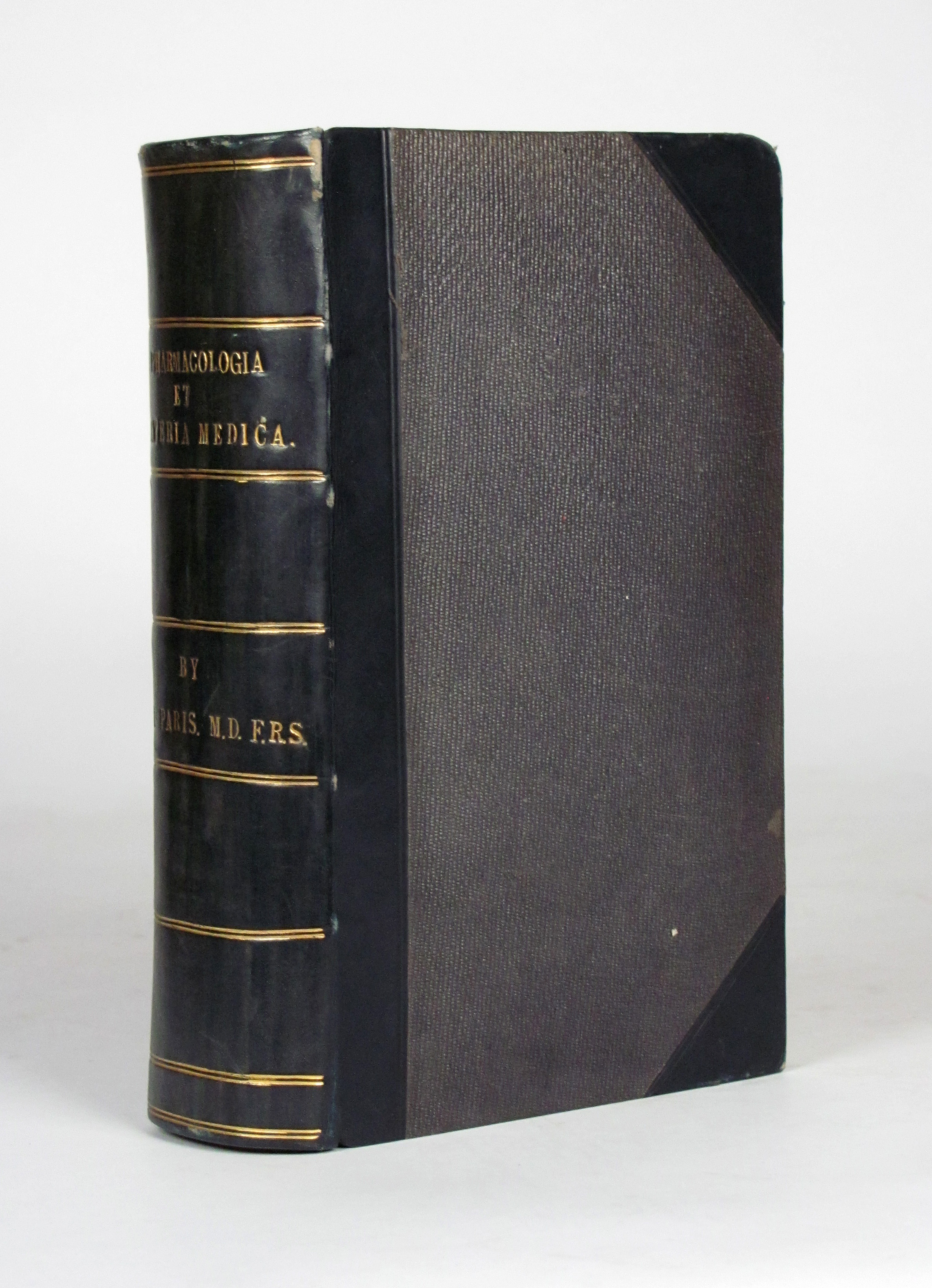 Paris, John Ayrton,
Pharmacologia; comprehending the art of prescribing upon fixed and scientific principles; together with the history of medical substances.
---
London, W. Phillips, 1822.
5th. edition. 2 Teile in 1 Bd. 8°. VI S., 4 Bl., 488 S; 1 Bl., 464 S., 2 Bl. Etw. spät. Halblederbd. mit Rückenvergoldung.
---
Please ask for an English translation.