---
Curtis, Flora Londinensis: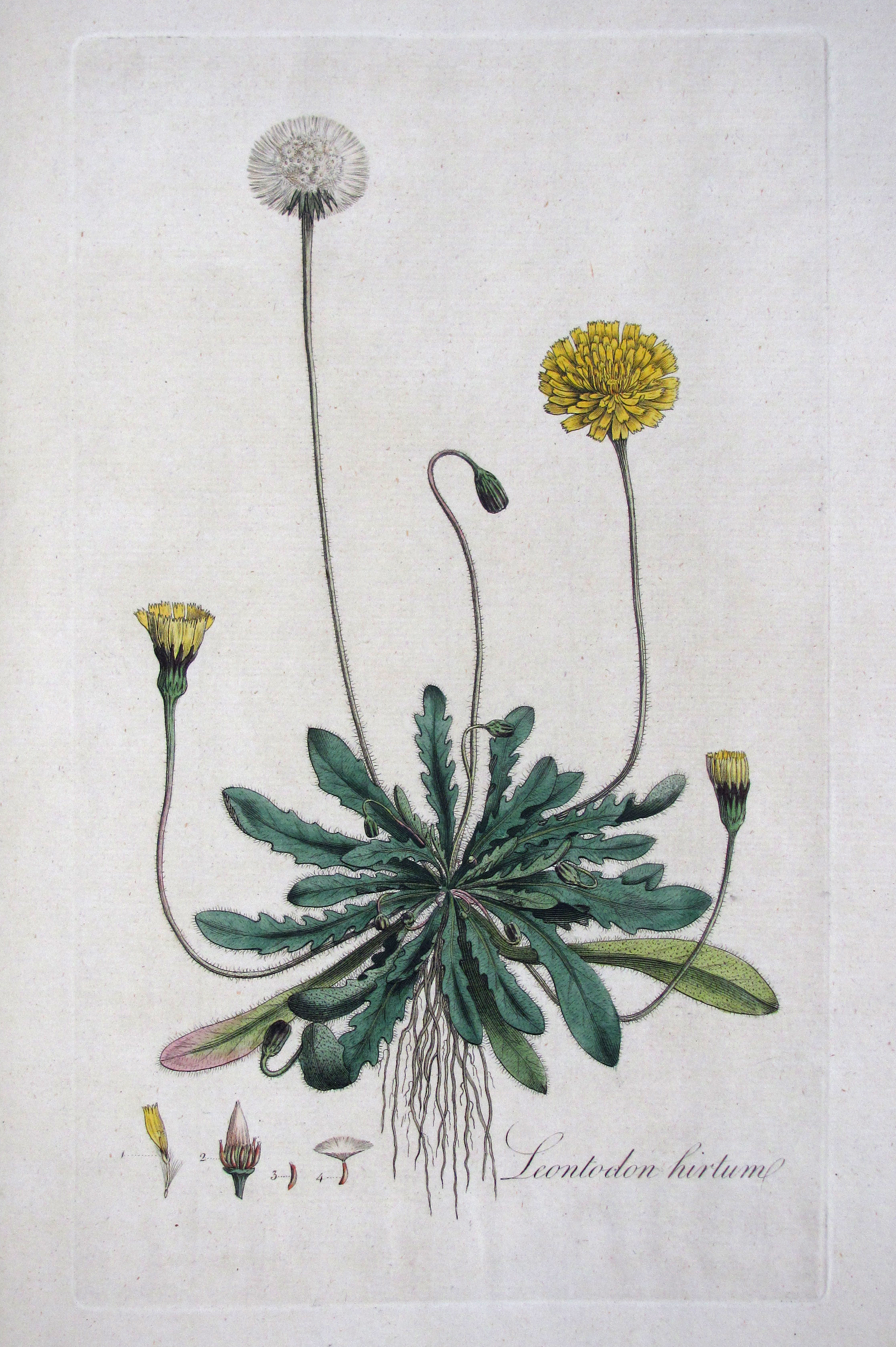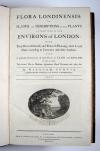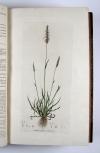 Curtis, William,
Flora Londinensis: or, plates and descriptions of such plants as grow wild in the environs of London, with their places of growth, and times of flowering, their several names according to Linnaeus and other authors: with a particular description of each plant in latin and english. To which are added their several uses in medicine, agriculture, rural oeconomy and other arts.
---
London, Selbstverlag, 1777-98.
6 Teile in 2 Bdn. Gr.-Folio. 4 Bl. (Titel, Widmung, Vorwort, Subsribentenliste), 6 Bl. (Indices) ; 3 Bl. (Titel,Widmung, Subskribentenliste), 3 Bl. (nach Tafel 288, am Anfang von Lief. IV: "A catalogue of certain plants growing wild chiefly in the environs of Settle"), 6 Bl. (Indices). Mit 432 sehr fein kolorierten Kupfertafeln und jeweils 1 Blatt Text. Rote Halbmaroquinbde. um 1850 mit goldgepr. Rückentitel und marmor. Schnitt (Gelenke restauriert).
---
Please ask for an English translation.